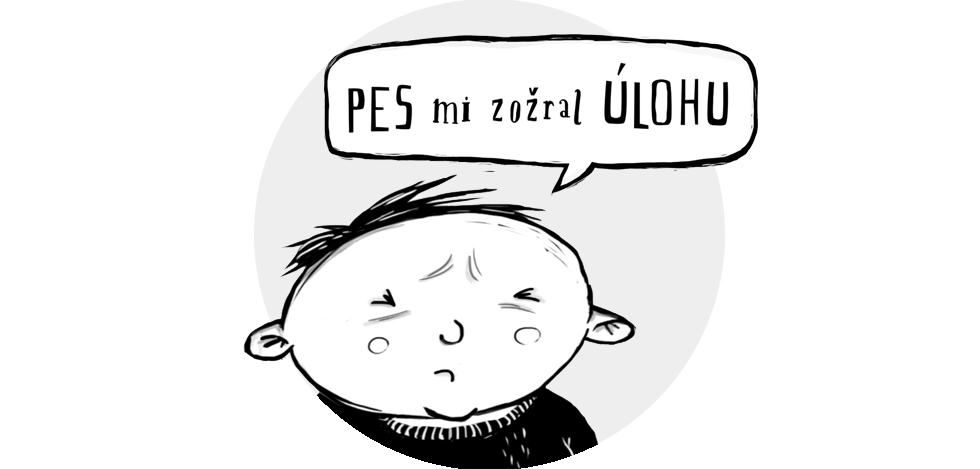 Dog ate my homework
A downloadable game for Windows and Android
Pes mi zožral úlohu (dog ate my homework) is a simple point-and-click adventure game made during Bratislava game jam 2015. Theme of the jam was: "Educational games" and the sub-theme: "Language". Story revolves around a little boy, going to school in the morning.
Game can be used to help children learn to read, or, alternatively, to learn different language. It is build primarly for touch devices.
How to play: Simple! Just drag the pictures from your inventory (panel on the right) onto the proper words to build a game world around you. Later you can also move your character by tapping anywhere on the screen. Game takes around 2-3 minutes to finish.
***You should be able to play the game even if you don't speak slovak***
Dev Team: Design: Peter Fačko, art: Jana Malatincová, code: Alexander Palásthy
Special thanks to Jana Balušíková and guys from GrandBeats.com for making those awesome soundtracks and sfx possible.

We would also like to thank the organizers, Lubica and Matej, from Mladý pes and all the game jam participants, for creating such a wonderful atmosphere.
Install instructions
Android: Download .apk file to your device and install manually using your file browser.
Windows: Unzip the PesMiZozralUlohu.zip folder and run the .exe file inside